Poll
Loading ...
Verizon and AAA team up for mobile roadside service
posted by Stuart on October 17th, 2007 - 8:19 am | Verizon Wireless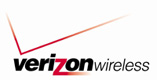 GPS-enabled handsets have become a boon for travelers. No more will your passenger have to search an unnavigable map in order to find where you're going — or even where you are. Services like Verizon's VZW Navigator pick up your location and give you turn-by-turn directions to your destination. Yeah, it'll cost you, but that's one service we think is totally worth it. Now they've teamed up with AAA to provide even better GPS functions. You can easily find AAA-approved points of interest, as well as receive emergency roadside assistance.

AAA Mobile subscribers can use their Verizon Wireless phones to receive visual and audible directions to any travel destination in the U.S.; locate AAA Approved points of interest, including Diamond Rated hotels and restaurants; and search more than 100,000 locations that offer AAA member savings. Subscribers can review detailed AAA descriptions for POIs on their phone, receive a map showing a destination on the mobile phone screen, and bookmark locations as favorites for quick recall in future.
The GPS function can also be sent to AAA call centers for more efficient roadside assistance. That, we think, is the best part of this services. Yes, the luxuries of location technology are nice, and they'll make our lives easier. But have you ever tried to give AAA directions somewhere when you yourself don't know where you are? Yeah, so that'll save some headaches.
No word on the pricing of the service. It's available to AAA members and non-members alike, so we're thinking something like $20 per month for non-members and an additional fee for members.