Poll
Loading ...
New Verizon deal may upset handset-carrier relations
posted by Joe on July 24th, 2007 - 9:00 am | Verizon Wireless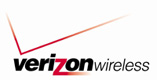 So remember that whole thing about Qualcomm being sued over patent infringement on their third generation chips. That really slowed business, since companies were relying on handsets using the technology in question to answer AT&T/Apple's iPhone. Instead of just sitting back and taking the decision, though, Verizon has chosen to be proactive. They've struck a deal with the patent suit victor, Broadcom, that will allow them to use the technology — with a licensing fee.

Now Verizon is paying Broadcom $6 per unit — with certain caps to compensate for large sales — for use of their technology. That sounds all fine and good from one angle; Verizon users can now take advantage of the new technology. However, there's always a catch.
Verizon says that it will eat the licensing fee. We just don't buy that, and neither does John Lau, an analyst with Jefferies: "I'd speculate that Verizon will ultimately have to pass these costs on to their customers." We mean, with Verizon shelling out dough in other areas, we don't think they'd be willing to cover $6 per device.
Then again, as all wireless carriers, they cover subsidies on phones already. In essence, this would just increase that subsidy.
We're really not sure what to think. We love getting better technology, but we hate it when we face unnecessary costs. If Verizon stays true to its word, it will be a victory for consumers. If they pass the buck, it won't be so victorious.
Can anyone else see other handset makers piggybacking this? We sure can. And it doesn't bode well for the future of telecommunications.

Related Posts

Leave a Reply
Featured Provider
Net 10 Prepaid

Our Rating