Poll
Loading ...
Motorola w755 to replace RAZR on INpulse lineup?
posted by Joe on October 22nd, 2008 - 10:00 am | Verizon Wireless
The Motorola RAZR V3m has been a mainstay of the CDMA cell industry since its inception. There was a time, not too long ago, where it seemed everyone had a RAZR. While those days are seemingly coming to an end, the RAZR is still the top-selling phone in America. Over at Verizon, they only have the RAZR left on their INpulse prepaid service. Could it be exiting even there, though?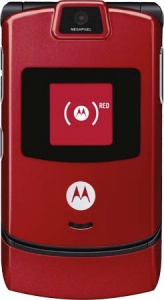 In talking to my Verizon rep, I found that they haven't received any RAZRs in quite a while. They don't deal too much with INpulse, so that makes sense. She actually thought Verizon had discontinued the phone, until I showed her that it was available on Verizon's website.
Yet, could it be headed out of even that? A post on Howard Forums reveals that a few Target stores are now carrying the w755 in place of the RAZR. They've cleared or are clearing the RAZR out at $80, so if you want a piece of the best-selling phone in America, now's your chance. Otherwise, the w755 provides a fine alternative. Word is it's running $149.99.