Poll
Loading ...
LG VX5600 could be headed to Verizon prepay
posted by Joe on February 19th, 2010 - 8:30 am | Verizon Wireless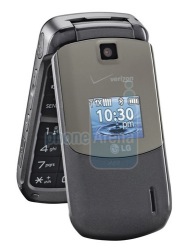 It's been a while since we've seen a new prepaid phone, so I got kind of excited when HoFo user The Sweeper noticed a ditty on Phone Scoop that might be headed Verizon prepay soon. It's the LV Accolade, a/k/a the VX 5600, which could be an upgrade to the 5500. It features a 1.3MP camera, Bluetooth, and really not much more. It fits perfectly with the new trend of releasing featureless but affordable prepaid phones. No mention of release date or price, but I assume soon and cheap.

Related Posts

Leave a Reply
Featured Provider
Net 10 Prepaid

Our Rating