Poll
Loading ...
GPhone ahoy: Google in talks with Verizon
posted by Stuart on October 31st, 2007 - 10:00 am | Google, Verizon Wireless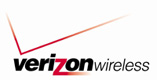 So remember when we were asking whether Google's mobile development would be a physical phone or just an operating system? New developments suggest that it is the latter. The company is reportedly in talks with Verizon to "work together on mobile-phone software and services." If the reports are true — the information is coming from leaks, not directly from either company — it would signal no bad blood between Google and Verizon, who fundamentally oppose one another on the rules of the coming 700 MHz spectrum auction.

Ah, but don't think that Verizon is the only player in this game. Sprint Nextel wants in on the action, too. This would make sense, as they seem to be moving towards a more data-oriented service (by the way, they have a new, cheaper BlackBerry plan).
The partnerships would help Mountain View, California-based Google parlay its dominance of Internet advertising into the wireless market. For Verizon and Sprint, the pacts may expand the companies' sales of more profitable data services such as Web browsing. About 1 billion Web-enabled phones will be sold by 2011, according to researcher IDC in Framingham, Massachusetts.

Verizon and Google aren't close to an agreement, said the person. Verizon Wireless spokesman Jim Gerace confirmed that the companies have talked, declining to comment further. Google spokeswoman Erin Fors also refused to comment. Sprint spokesman James Fisher didn't immediately return a phone message. The Wall Street Journal said Google may make an announcement in two weeks.

Google and Verizon are discussing how they would put together a partnership and ways to make money off the developments, the person said.
It appears that all three companies are taking a favorable tack with this. They're allowing news to get out about it, which sates the public. But they're not commenting on it themselves, which lends more mystery to the situation. So clearly, people are going to become more and more interested in this.
Our comment; This would be a bigger coup for Verizon than the iPhone would have been. The iPhone isn't a hit because of the physical phone; it's a hit because of the platform and ease of use. If Google was to develop Verizon's OS, it could quickly and easily rival the iPhone. That would be better than any miraculous "iPhone killer," of which we've seen none yet.