Poll
Loading ...
Could the Verizon-Alltel merger fail?
posted by Joe on October 13th, 2008 - 10:00 am | Verizon Wireless
Verizon spent some time last week assuring us that the Alltel acquisition was still happening. This despite the economic turmoil which has affected the nation and the world. Jim Barthold of FierceWireless wonders, though, if Alltel's debt really will play a part in the proceedings. Apparently, they use $7.7 billion this year, and it's not the easiest time to refinance. Says Barthold: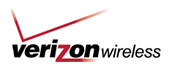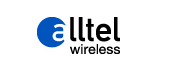 The biggest concern, in money talk, is that the cost of protecting Alltel's bonds from default has doubled. Credit-default swaps are now 226.8 basis points compared to 113.4 points Sept. 25 and 91.6 points when Verizon agreed to buy the carrier June 6.
We also learned that Verizon is making strides to make the acquisition happen. They already agreed to divest assets in 85 markets, and now have agreed to 15 more. By all appearances, Verizon is doing what it can to get this done. You know what they say about appearances, though…
In any event, I know many prepaid customers aren't looking forward to this marriage. Alltel U prepaid is one of the better offerings on the market, especially for a major carrier. Conversely, Verizon INpulse is one of the least well-liked. Presumably, it will all be INpulse after the merger. Boo to that. There's still some hope, though, that Alltel stays independent, if we're to believe the above speculation.