Poll
Loading ...
Could the Pantech Jest be coming to Verizon prepaid?
posted by Joe on June 28th, 2010 - 7:30 am | Verizon Wireless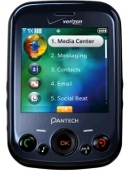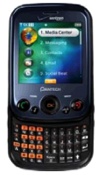 Every time I see a low-end handset ticketed for a major carrier, I always wonder if it will end up with their prepaid arm. More and more we're seeing a separation of interests. The big carriers continue to focus on smartphones and other advanced devices, which leaves your more basic models for prepaid. It's not always that way, but it happens often enough. Via Boy Genius Report we learn of the Pantech Jest, a slider device that acts as the successor to the Razzle. It's a pretty basic portrait slider, featuring a 2 megapixel camera, GPS, and microSD expandability. My tip-off for the prepaid possibility was the device's use of 1xRTT data, but I suppose the Razzle has that as well. It could be an interesting option for Verizon prepaid users.
There is no pricing or release date yet. Just a teaser.