Poll
Loading ...
A thing of the present: Mobile money transfers
posted by Stuart on June 21st, 2007 - 8:03 am | Verizon Wireless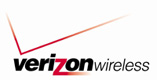 This is why we love competition: companies working hard to be the first and best to offer you new services. Just a year ago, Paypal began offering mobile transactions. It was a bit premature, and it was the first one, so it took a while to catch on. There were and are still some security questions involved (because so many people lose their phones), but like any new service, those issues will be addressed and fixed as time goes on. Count us among those who welcome the ability to execute transactions from a device that is nearly always with us.

Verizon Wireless is taking big steps towards being the most powerful carrier to offer cellular transactions. They've teamed with Obopay, a company that specializes in cellular-based transactions. They already have contracts with Helio and the recently bankrupt Amp'd Mobile, but the contract with Verizon represents the first major carrier to sign on.
The service is to be funded through a prepaid Mastercard, "which lets users spend the money on their mobile account." So you load up your prepaid Mastercard, and money you pay out with the cell phone is deducted from that account. This got us to thinking…
Wouldn't this service be ideal for prepaid? You already prepay for your account, so why not just add money to that account so that you can pay bills or purchase retail items? Even better: just make one big flex bucket, which would allow subscribers to use their account for talking or buying. We think that would work very well.
What we don't think would work, however, would be for this to turn into a glorified credit card. Once this "pay with your cell phone" business lets people pay with money they don't have, that's when we jump off the bandwagon. There is just no need to hand people another way to get into debt.
Don't think Verizon's biggest rival, AT&T, is taking this laying down. They "said earlier this year it was offering its customers mobile banking services." That's very convenient. It is not, however, as comprehensive as what Verizon just did. We expect retaliation from AT&T within the week.

Related Posts

One Response
T-Mobile makes it easier for prepaid users | Prepaid Reviews Says


[...] and it's all consumer-friendly news: making sure service continues through the dog days, introducing mobile money transfers, providing a quality work environment, and fighting spam, just to name a few. Heck, we just had [...]


Posted on June 29th, 2007 at 7:21 am
Leave a Reply
Featured Provider
Net 10 Prepaid

Our Rating