Poll
Loading ...
A little twist in the Verizon/Vermont ordeal
posted by Stuart on November 26th, 2007 - 10:40 am | Consumer Issues, Verizon Wireless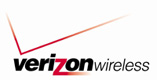 The more we read about this issue of a Verizon monopoly in Vermont, the more interested we become. Now, we've seen that Verizon is turning on new towers, which is good, and they are trying to divest some of their interests in the area, which is also good — in theory. From what we gather, both through news reports and Vermonter friends, it appears that Verizon isn't exactly divesting any of its hot commodities. Instead, it's in the process of selling their DSL service in Vermont to Fairpoint Communications. So while we like divestment in this case, it seems lopsided for them to sell off DSL, a dying technology, while they hold better Internet technology in FiOS, which, given the potential monopoly, will likely become available in Vermont within the next year or so.

Vermont residents have until the end of this month to voice their concerns about the purchase which are centered on the monopoly creating poor service and higher rates in the area.
It's our opinion that if they're going to be the only cell carrier in the state that their prices should be regulated, possibly by a third party moderator. Too much regulation can, in some cases, be a bad thing, but we think that considering the circumstances here, it would be an apt idea.
Here's our idea: Either you can have all the service, but have regulations on pricing, or you divest some of your cellular interests, not your DSL interests. We think that's a fair set of options, at least as an outline. Surely it's more complex than that, but hey, everything needs a starting point.

Related Posts

5 Responses
Leave a Reply
Featured Provider
Net 10 Prepaid

Our Rating