Poll
Loading ...
T-Mobile to launch the Huawei Ideos as the Comet
posted by Joe on November 2nd, 2010 - 7:30 am | T-Mobile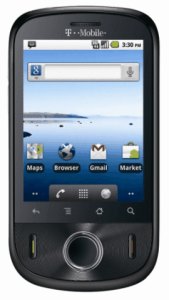 It was just two months ago that we learned about the Huawei Ideos, a low-end Android handset that appeared to be a good fit for prepaid. That's what T-Mobile has in mind. They announced the Ideos, dubbing it the Comet, and will release the device on November 3 for $200 without a contract. The hardware isn't all that impressive, a 528MHz processor with a 2.8-inch screen, but it does run Android 2.2. T-Mobile does have a number of monthly plans that have data included, including the $70 plan, which provides 2GB. You can find more information about the Comet and compatible prepaid plans at T-Mobile's website.
Via CNET.