Poll
Loading ...
T-Mobile puts Android under the $100 mark with the Concord
posted by Joe on August 24th, 2012 - 9:00 am | T-Mobile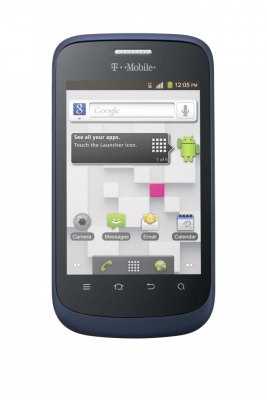 If you're looking for a cheap Android option on T-Mobile prepaid, you might have a new option. T-Mobile announced the Concord, the newest addition to its Monthly 4G lineup. It's an Android 2.3 device, as is to be expected of a bargain-priced smartphone. It also features a 3.5-inch screen, which is on the small side these days, and a low-res 2-megapixel camera. For a starter phone, though, the price is right. The Concord is on sale at Walmart for $99.98 — which will go with their Walmart Family Mobile plan, and will be available at Target on Sunday, August 26. It is not currently available on the website.

Related Posts

Leave a Reply
Featured Provider
Net 10 Prepaid

Our Rating