Poll
Loading ...
T-Mobile partners with Family Dollar
posted by Joe on August 17th, 2011 - 7:30 am | T-Mobile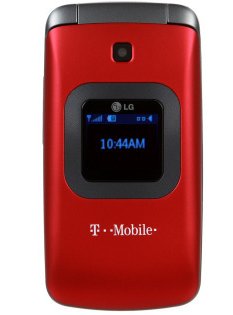 Pictured above is the LG GS170, a basic flip phone that is now available through T-Mobile's new prepaid partnership with Family Dollar. As we learned when T-Mobile announced its second quarter results, it's pretty reliant on prepaid adds to keep numbers up. Family Dollar gives them another avenue for distribution. While T-Mobile prepaid cards have been available through Family Dollar since 2003, this new deal places a greater emphasis on T-Mobile's services. It also adds the GS170 as a device option, for those who would like to start their prepaid service through Family Dollar.
The handset itself is a perfect fit for Family Dollar, as it's cheap and has basic calling and texting features. It also has a VGA camera, a basic but nice add-on.