Poll
Loading ...
Nokia 1616 likely headed for T-Mobile prepaid
posted by Joe on January 5th, 2011 - 8:35 am | T-Mobile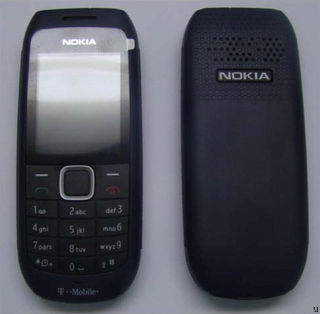 I'm not sure why this didn't go up yesterday, so apologies for the delay.
Any time I see a handset like this the first thing I think is that it's headed for prepaid. With a greater focus on messaging and data on postpaid carriers, the lowest end handsets appear headed to prepaid. This is true of the Nokia 1616, a device that just hit the FCC and is bound for T-Mobile prepaid. We don't have much in the way of specs, but from what we can gather it will be the most basic of basic phones, eschewing even a camera. The upshot: expect it to be cheap.
Via Ubergizmo.