Poll
Loading ...
Sprint ready to oust CEO Forsee
posted by Stuart on October 5th, 2007 - 11:00 am | Sprint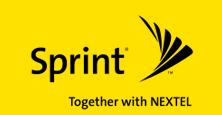 You know, we were just praising Sprint CEO Gary Forsee earlier this week for his audacity in pointing out the obvious: the wireless telecommunications industry is run by AT&T and Verizon, and we're all just pawns along for the ride. That might have been the final straw for Sprint and its investors, though, as they are now seeking a replacement for Forsee. They're saying that they want someone who can bring the company back to profitability. From what we've seen, we think Forsee can be that guy. Alas, he will not.

Under Forsee, Sprint tumbled. So yes, we can see why they would want him out. However, the company also had an epiphany during his tenure. They realized that they couldn't compete with AT&T and Verizon by just mimicking them. They had to separate themselves and provide a fresh service to the public. The wheels are already rolling on that front.
First, they ditched the customers who were losing them money. It seemed harsh, but if those subscribers were more trouble than they were worth, it made total sense. Then, they rolled out a mobile shopping service. It might not be a big deal, but it signifies the direction they're taking. They're currently testing their femtocell home calling technology, which is huge, and still plan to roll out a nationwide Wi-Max network next year. Oh yeah, and they stand to make a pretty penny from the Virgin Mobile IPO.
They're saying it's merely for profit reasons, but we see this whole thing going back to the Nextel merger. It turned out stale at best, and it appears that as the company moves back as a big player in the wireless industry, they'd like to shed that part of their past. So Forsee, as we see it, is a mere scapegoat.
Whoever they pick as CEO, we hope they continue in their current direction. It appears Sprint is poised to do a lot of things the Big Two aren't.