Poll
Loading ...
Sprint offers mobile shopping service
posted by Joe on September 14th, 2007 - 11:00 am | Sprint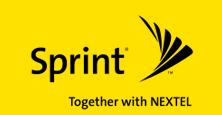 Yes, there are already services that allow you to purchase goods and services right on your cell phone. But Sprint has just launched a new one that might top them all. This is superb news for the nation's third-largest wireless carrier, as they continue to lose ground on AT&T and Verizon, and have T-Mobile hot on their trail. Mobile Shopper is the service, and it allows Sprint customers to shop for millions of products from various retailers right from their cell phone. And it's free.

Well, free as in no additional subscription charge. You'll still need to pay for data services to use Mobile Shopper, but that's fair enough. Sprint, after all, has been putting a big focus on its data services, seeing it as a way to differentiate itself from AT&T and Verizon.
Sprint is really jumping in early here, as retail sales through mobile phones was only at $40 million last year. That number could be over $1 billion in two years, so give credit to Sprint for jumping on this. The service will only improve once they roll out their WiMax network, probably sometime next year.
This could also open doors for a Sprint relationship with Google, whose checkout program seems a perfect fit for such Mobile Shopper. In fact, Google's new mobile checkout application could go to some immediate good use, rather than having it sit around for the speculative GPhone.
Call us crazy, but we see a huge opportunity for Sprint here. They could (but certainly won't) partner with Google, dump a pile of cash on the 700 MHz auction, make their entire network open-access, and really make a splash in the wireless world. We're certain that they would make strides towards overtaking AT&T and Verizon if they took such measures. It's a pity that they're probably not forward-thinking enough.

Related Posts

Leave a Reply
Featured Provider
Net 10 Prepaid

Our Rating