Poll
Loading ...
Sprint loses 337,000 subscribers
posted by Joe on November 1st, 2007 - 12:00 pm | Sprint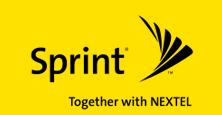 Despite our vocal disdain for earnings reports, we've actually been looking forward to Sprint's. Why? Because along with the financial data come subscriber numbers. With AT&T and Verizon both reporting increases, we figured Sprint had to see a decline. And they did. The company reported losing 337,000 contract subscribers in the third quarter. We've actually read elsewhere that these losses mostly came on the Nextel-branded end. The company did add 67,000 customers to its Boost prepaid brand.

The Reston, Virginia-based phone company is on course to post its first annual sales decline since 2003 this year. After losing contract subscribers in four of the past five quarters, Sprint ended September with 41.4 million.
The churn rate, predictably, rose during the third quarter. It went to 2.3 percent, while the previous 10 quarters had averaged out to 2.1 percent. This is in stark contrast to Verizon, who saw a rise from 1.24 percent to 1.27 percent. All of this does not bode well for Sprint.
Perhaps, though, the only place to go from here is up. Looking the financial analysts, six suggest buying the stock, 20 say hold it, and just eight say "sell." So it appears that there is a level of confidence in the company.
We'll see how 2008 goes for them, as they probably don't have enough firepower to make a splash in the last of 2007. WiMax could be on the way, though, and that would be an excellent development for the Nation's No. 3 carrier. Now, where the hell is T-Mobile's subscriber data?