Poll
Loading ...
Sprint CEO resigns
posted by Stuart on October 9th, 2007 - 9:00 am | Sprint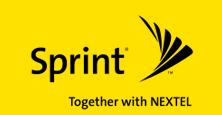 The rumblings started late last week: Sprint was to commence a search to replace CEO Gary Forsee. We expressed our disapproval of the move at the time, noting that changing the figurehead won't change the company's direction. Beyond that, we thought Forsee had done a good job this year in trying to separate Sprint from its weightier competitors. But sometimes a company has to make that symbolic move in order to appease shareholders. Forsee beat Sprint to the punch, though, as he resigned on Monday.

"It is the right time to put in place new leadership to move the company forward in improving its performance and realizing corporate objectives," board member Irvine Hockaday said in a company statement.
Although they haven't officially announce third quarter numbers, Sprint estimates a net loss of over 300,000 subscribers. That may seem bad on the surface, but it still represents a company that's changing directions. It's not like they can say "okay, this is the way we're going" and expect everything to fall into place immediately. It's a process. Forsee started it, and we feel he's the man to continue it.
Also mentioned by the media is the fate of WiMax, which has been Sprint's pet project. If new management were to give up on that and move in a more Verizon-ish direction, we'd be livid. Sprint is trying to make itself stand out in a world dominated by Verizon and AT&T. WiMax is just the way to do that. Yes, it's expensive, and yes, it won't pay off for at least another year, but Sprint cannot be short-sighted on this. The last thing we need is Verizon introducing the 4G WiMax technology and then imposing all sorts of tyrannical regulations on it.
So here ends and era at Sprint. The pressure is surely on now. We don't want to hyperbolize or anything, but whom they choose for their next CEO could decide the fate of the company. T-Mobile is knocking at the door.
[Associated Press]