Poll
Loading ...
Sprint, Boost foresee a turnaround after stale quarter
posted by Stuart on August 9th, 2007 - 10:00 am | Boost Mobile, Sprint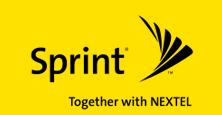 It's not secret that Sprint has had some serious problems lately. The No. 3 carrier in the US continually finds itself slipping further and further away from the top two, and the numbers from the second quarter of 2007 don't appear to favor them, either. However, Sprint sees some optimism in the numbers, noting that their growth was in critical areas, and that it's a sign of good things to come. Yeah, that's some PR-speak mixed in there, but there is some truth to Sprint's outlook. The company is completely overhauling itself, and in those cases it's always going to get worse before it gets better.

During the second quarter, Sprint added 400,0000 subscribers, which is a 43 percent dropoff from its additions in the second quarter of 2006. Both AT&T and Verizon added over a million subscribers each, easily squashing Sprint's total.
Boost saw a decent number of customer gains in the quarter, though it was nowhere near the 498,000 subscribers it gained in the second quarter of 2006. About 169,000 customers signed up for Boost. That seems like a pale number in comparison to last year. However, about 100,000 of those additions were to Boost Unlimited, which demonstrates promise for the new service.
Another 155,000 of the 400,000 were gained by MVNOs using the Sprint network. That leaves fewer than 100,000 additions for Sprint's postpaid plans. And, if you believe the estimate of 373,000 additions rather than the 400,000 that Sprint claims, the number is even more dismal.
The small gains represent growth on the CDMA side of its business. Unfortunately, these gains were offset by losses in iDEN customers. That puts the total CDMA subscribers at 25.3 million, iDEN subscribers at 15.5 million, and hybrid subscribers at 850,000. Add another 7 million for MVNOs and 4.5 million for Boost, and you get 53.1 million subscribers — though Sprint claims 54.1.
Much of Sprint's financial losses can be attributed to the $51 million it spent developing its WiMax network during the quarter. More funds are sure to spill into that project during the third quarter, which is notorious for slow subscriber gains.
However, it is the development of the WiMax network, slated for an April 2008 debut, that has Sprint feeling optimistic. At launch time, it should be the fastest wireless network in the country. In a time when data services are becoming more and more valuable, Sprint could make huge gains by offering a faster, more efficient network.
So if you're on Sprint now, don't fret. Things could turn around for you rather quickly.
[Unstrung]