Poll
Loading ...
Nextel, Boost, must fix problems by June
posted by Stuart on November 19th, 2007 - 11:15 am | Sprint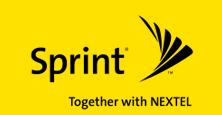 Federal regulators are all over Sprint Nextel right now, as the iDen technology of the Nextel branch is interfering with police and fire radios. This, of course, is detrimental to the safety of a certain number of Americans (we won't venture a guess as to how many). So now Sprint has been given an ultimatum: Fix the problem by June 2008, or face the loss of Nextel and Boost. That should give Sprint enough motivation to get crackin' on this one. It just comes at a horrible time for the company.

First, this can be construed as another attack on former CEO Gary Forsee, who orchestrated the Nextel purchase. Not only has Sprint had trouble integrating the iDen with their CDMA, but now the iDen is causing further detriment. While we still back Forsee, this will certainly be used against him (not that it really matters at this point).
Sprint has spent the last few years — and at least one billion dollars — to eliminate the interference between 2,200 public safety agencies across the country. But the company's not on track to have the process finished in time.
The company is expected to seek waivers in order to buy more time. But what if those waivers aren't granted? Can you imagine Boost and Nextel going kaput? That's 20 million customers, just under 40 percent of Sprint's overall subscribers.
[Nebraska.tv]