Poll
Loading ...
Loopt lets everyone know "where you at"
posted by Joe on July 19th, 2007 - 12:00 pm | Sprint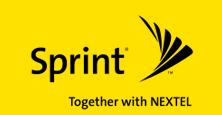 There are plenty of people out there who have yet to adopt a cell phone. The main reason, as we hear it: they don't want to be accessed everywhere. Really, we don't either, but it's just too damn convenient to have a phone with us, rather than have it in a static location that we can't check all the time. However, there are plenty of people out there who not only want to be reached anywhere, but want everyone to know where they are. At least that's what loopt is banking on. They've launched a new social mapping service with Sprint, and it'll tell everyone you know "where you at."

"The most common mobile question in the world is 'Where are you?' and we're excited that loopt will be able to answer that question for Sprint customers who choose to participate," said loopt chief executive officer and co-founder, Sam Altman. "The way we communicate on the mobile phone is about to change forever, as loopt on Sprint puts an end to missed connections and facilitates real-world interactions."
The only benefit we see from this is the assessment of how far someone is from a certain location. For example, when we're on our way somewhere and are asked how long we'll be, if its under an hour, we say "15 minutes." If its over an hour, it's "half hour, 45 minutes." We don't know why, but we know plenty of other people who operate by this model. This service would allow you to actually know how far someone is away…we think.
Actually, the most useful feature of the service is the "geo tagging" of photos. This means that when you snap a shot on your cell phone, a tag is placed on it relating where the pic was taken. So hey, if you find Bigfoot, we know where to start looking. We also like this because it moves towards Web 3.0, but we're not going to get into that discussion now.
A final word, for those of you who are outraged at the lack of privacy in the world today:
loopt is the social mapping leader in offering effective privacy controls and safety features for end users. For example, loopt is 100% permission-based and users share location information only with their loopt-friends via private networks. In addition, loopt users can easily turn location-sharing on or off at any time on a friend-by-friend basis or for all friends at once. loopt regularly works with organizations such as the Family Online Safety Institute, ConnectSafely.org, Cyber Safety Advisory Board, and is TRUSTe certified.
At least they're acknowledging the harm this can do. We're also not so sure we're confident in the "regularly works with" line, since "works with" is a very ambiguous statement. Still, this seems to be the first of many announcements from Sprint. They said they were moving in a new direction, and this is a splash of a start for them.
[CNN Money]