Poll
Loading ...
Simple Mobile to use T-Mobile's HSPA+ network?
posted by Joe on January 14th, 2011 - 9:17 am | Simple Mobile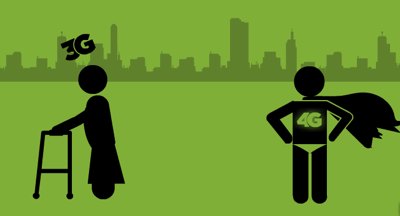 That's an image from Simple Mobile's website. It sure appears as though they're gearing up for 4G. Since Simple Mobile is an MVNO of T-Mobile, that means T-Mobile's high-speed, 21Mbps HSPA+ network. To tear down the fancy talk, that's a really fast data connection. The only issue, as always with Simple Mobile, is getting your hands on an appropriate handset. Only a few of them have HSPA+ capabilities right now, and they're all expensive off contract. Still, with $60 per month for unlimited everything it might be worth a high up-front investment.
Via FierceWireless.