Poll
Loading ...
The A-B-Cs of finding a prepaid data plan
posted by Stuart on June 15th, 2007 - 12:23 pm | Prepaid Services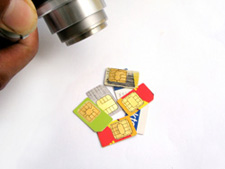 Data service plans are relatively new to the prepaid arena. Sure, providers like Boost and Amp'd have been centering their services around these, but not all carriers have. That's starting to change, though, with many providers adding affordable data plans to their services.
These plans can very in type and payment structure. Some offer a flat rate for mobile web usage. Others offer mobile web for a "per kilobyte" usage fee (usually a penny or so per KB — websites usually fall in the 10 KB range). Even others go so far as to offer total web access on their prepaid phones — like you'd get with a BlackBerry.
We've taken all of the providers we've reviewed and put them to the data plan test. It's just one more thing to consider when choosing a wireless service provider.
Alltel
Their U prepaid service is really neat, because it has three plans to choose: pay by minute, pay by day, or pay by month. The best part of all: you can get mobile web access with any of them.
There are three levels of data with Alltel. First is the All Axcess Pass, which gives you unlimited messages, unlimited web, and a one-time $5 credit for applications (meaning games). For just web, it's $5.99 per month. And if you're one of those who only uses the web sometimes, a day pass is available for $1.49 for 24 hours.

Amp'd Mobile
Amp'd has so many plan options, it's tough to keep everything straight. Can I use this feature with prepaid? What about with the hybrid plans? Ugh. Just frustrating. We're glad you don't have to do this.
So yeah, they have this whole bankruptcy thing, so we don't expect their website to be maintained. But it looks like something is missing from the Hybrid plans. We're going to assume that you can get the same options on the Hybrid plans as the contract plans. We'd call customer service to verify, but we refuse to sit on hold for 35 or 40 minutes.
For $15 per month, you can get Amp'd Overload, which provides unlimited access to Amp'd Live video channels. This also covers over-the-air data transfer (read: downloads) and Internet access.
For $20 per month, you can get Amp'd Overdose, which gives you all the same as Overload, plus 10 premium video channels. Without one of these plans, data transfers are 30 cents per megabyte.
As you could probably figure out, they don't offer Internet access to the pay as you go customers.
AT&T Go Phone
From what we can tell, it doesn't look like AT&T offers data plans with their pay-as-you-go service. Fine. We've come to expect that (we suppose).
However, they do offer their MediaNet package to Pick Your Plan subscribers. These cost between $4.99 and $19.99 per month, depending on your data usage (you'd certainly want the $20 plan with an iPhone, but might only want the $5 plan for your non-smart phone). These rates are based on usage; they all cover mobile web, e-mail, ringtones, wallpaper, graphics, etc.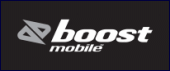 Boost Mobile
For $10 per month, you can get access to the web — as long as you're on Boost's Premium Prepaid plan. Even with their much-ballyhooed Boost Unlimited plan, you're SOL if you're looking for web access. The Premium Prepaid web plan, like Alltel's, also provides unlimited text messaging.
But guess who doesn't get web access. Yep. The pay-as-you-go customer. It seems that when it comes to web access, it's like the plight of the migrant worker. Or plight of the migrant caller.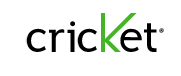 Cricket
If you're the type of person who doesn't travel much, man, Cricket is a steal of a service. Unlimited calling? That's super sweet. And even if you do leave your calling area, you can get up to 200 roaming minutes included with your plan. As long as you don't exceed those minutes, you'll never pay a dime over $60.
And hey, you can get mobile web with them, too. It's pretty stripped down, but you can still keep up with breaking news and catch all of your sports scores. You just don't get any of that fancy-pants video or audio. It's just $5.00 per month with any plan.
Liberty Wireless
You gotta love it when you see this on a provider's page:

Who knows how long that's been there? We'll believe it when we see it.
Locus Prepaid
No. In fact, we couldn't even figure out how to purchase the service online…

MetroPCS
We're big fans of MetroPCS, too — for the same reason as Cricket. It's unlimited, which simply rocks. The only drawback we see is that you have to pay $3 per month extra for voice mail. For voice mail? Eh, it looks like it's just a marketing ploy so that they can knock down the advertised rates of their deals.
Same deal as Cricket on the mobile web, too: $5 per month for a stripped down, bare bones Internet connection.
Net10
With a name like Net10, you'd think they would provide 'net access. Sorry, no luck on that front. However, they are owned by Tracfone wireless. We'll get to them in just a minute.
Omni Prepaid
Sorry, Omni doesn't offer prepaid data plans at this time.
Page Plus Cellular
"We won yesterday. If we win today, that's two in a row. If we win tomorrow, that's called a winning streak." (Lou Brown, Major League). Unfortunately, this three in a row isn't a winning streak. It's three carriers in a row that don't support mobile web.
Simple Freedom
Here's the deal: Simple Freedom uses Alltel's network. So you'd figure they have many of Alltel's features. The website even says that you can use the Axcess features from Alltel.
It took a little digging, but we found this: you can download ringtones using the Axcess network (obviously for a fee), but subscription services — meaning mobile web — are not available.
0 for 4
STi Mobile
Finally, a pay-as-you-go service with web browsing! What a delightful find after going 0 for the last 4. Granted, this is a very limited service. You get instant messaging and email, but it's through Yahoo (so you're SOL if you don't have an account). You also get CNN and ABC news, CBS sports, Bloomberg Financial News, and stock quotes.
All that, for 19 cents per day. Not bad, Sti. Not bad at all.

T-Mobile
Killer! You can get a Sidekick with prepaid. Unfortunately, it's $30 per month (billed as $1 per day). But you still get unlimited web browsing, text messages, instant messages, and e-mail. Nice deal.
As for their other phones, you can use the $1 per day for web access. You just won't be able to use all the features as easily as with the Sidekick. So yeah, it's a bit expensive for such a limited service.
Tracfone
We really thought that Tracfone would have mobile web. They're one of the best-recognized prepaid brands in America, so we just assumed they'd keep up with the times.
We were mistaken.
Sorry folks. Nothing to see here. Move along now.
US Cellular
After we saw that the first few providers had mobile web access, we figured we'd end up being "yes" men. "Yes, this service has mobile web access. Here's how much it costs." And you know what? That would have been great — a nice step forward in prepaid wireless services.
US Cellular is another provider that doesn't offer Internet access to prepaid subscribers. You win some, you lose more. ::sigh::
Venture Mobile/Lucky Aces
They have data-only plans. That is, they're for broadband laptop usage, not for your phone. So that means they offer web access. Only problem: no specification of how much web access costs. All we can determine is that it's billed as an "extra," meaning it's taken from the money loaded onto your account.
It'd be real sweet if we could figure out how much. But at least they have it.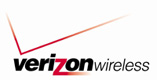 Verizon Wireless
Man, the Verizon execs would be getting a ton of crap if AT&T offered prepaid mobile web and they didn't. So of course you can get your Internet needs through Verizon prepaid. Their pay-as-you-go and monthly prepaid plans offer Internet access for 99 cents per day. Simple and effective — and something AT&T doesn't currently offer.
Virgin Mobile
Virgin Mobile continues to keep up with the mobile times. Yeah, they're new ad campaign might rub some people the wrong way, but as far as wireless service goes, they're near the top of the prepaid game.
They've got a few options when it comes to mobile web. For general Internet browsing, you can get daily access for $1 (up to 500 KB). A monthly pass costs $4.99, and it gives you up to 5 MB of usage.
If it's just mobile e-mail you crave, they allow e-mails to be sent and received for five cents a pop. Not bad, huh?
Xtreme Mobile
We refer you to the Venture Mobile paragraph — you can access the web with Xtreme Mobile (if you have a phone that supports web browsing) at a per-use rate. But we can't find what exactly that rate is. It's definitely available, though.

Related Posts

One Response
phossi Says




thanks man. It's the first overview for prepaid data plans i see even a bit old. Maybe i have the wrong search terms. For a german who wants travel the us. it is a bit confusing.
Are there newer plan out there?


Posted on August 10th, 2008 at 3:52 pm
Leave a Reply
Featured Provider
Net 10 Prepaid

Our Rating