Poll
Loading ...
Prepaid Podcast: June 24, 2008 – Episode 3
posted by Joe on June 24th, 2008 - 11:23 am | Prepaid Podcast
We're back with the third edition of the Prepaid Podcast. Once again we're getting some new news on the Helio-Virgin front, and we'll continue to cover this story until we get some kind of conclusion on it. Plus, I talk to representatives from Virgin Mobile and The Besen Group.
So click on over to hear the Prepaid Podcast (25 min, 44 sec).
And don't forget to subscribe to the podcast so you won't miss any future episodes. You can also subscribe to the podcast on iTunes.
Highlights include: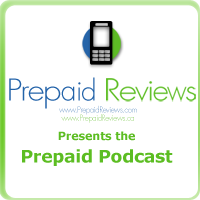 We've been hearing a rumor about Helio's demise, which plays well with the Virgin merger rumors. Folks from Helio are vehemently denying this one, which is sometimes a sign of an impending deal. We can do little more than speculate on this one, though it has been rumored for over a month.
Speaking of Virgin, I sit down to talk with Jayne Wallace, vice president of corporate communications at Virgin Mobile USA. We chat a bit about Virgin's success, their appeal to certain demographics, and their plans going forward.
U.S. Cellular has been doing some good lately. We give them a shout-out for providing free calls to Iowa flood victims and their families, and for holding safety programs to teach kids proper cell phone usage.
And finally, I sit down with Alex Besen, MVNO guro, to talk about the state of the industry in the U.S. We discuss the rates of saturation in the U.S. and abroad, and discuss why MVNOs are going to be integral in the U.S. once we approach the 100 percent saturation mark.