Poll
Loading ...
Which of these phones will land on prepaid?
posted by Joe on June 30th, 2009 - 10:00 am | Prepaid Phones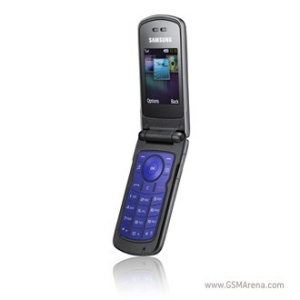 Above is one of four phones Samsung has added to its website. It's the M2310, and as you can see it is a basic, basic clamshell. It offers little beyond a music player (with up to 8GB expandable memory) and a VGA camera. This makes me think that it could be slated for a prepaid release, if in fact it hits the U.S. shelves. If so, look for AT&T or T-Mobile, since they're the GSM providers in America. Also making an appearance on the website, all of which are music phones: M2510, a slider with a 1.3 megapixel camera, the C5510, a slider with a 2 megapixel camera and up to 16GB expansion, and the S6700, with the same expandable memory but with a 3 megapixel camera. There's absolutely no word on pricing or availability, but they're headed somewhere in the not so distant future.