Poll
Loading ...
Verizon Blitz messaging phone to hit INpulse
posted by Joe on July 31st, 2008 - 10:00 am | Prepaid Phones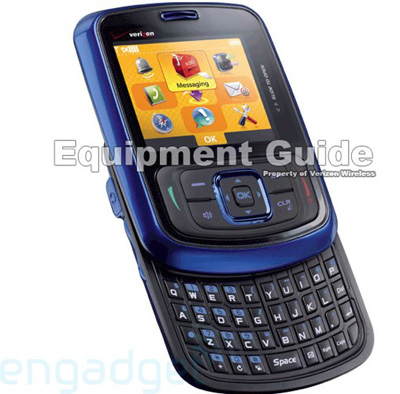 That little guy right there? That's the Verizon Blitz. It used to be the UTStarcom TXT8010, but now its been rebranded for the same of having a snazzy name. Engadget Mobile lets us know that it will be part of the INpulse prepaid lineup. Wal-Mart will carry it beginning August 8, with Best Buy piggybacking on September 28. It already looks like one of the best Verizon prepaid handsets, featuring access to VCAST Music, Bluetooth, 1.3 megapixel camera, access to VZNavigator, and a microSD slot. No price yet, though I suppose we'll find out in the next few days.

Related Posts

18 Responses
Leave a Reply
Featured Provider
Net 10 Prepaid

Our Rating