Poll
Loading ...
The hottest prepaid phones for teens this Christmas
posted by Joe on October 2nd, 2008 - 11:00 am | Prepaid Phones
It's beginning to look a lot like…fall. In this day in age, though, that means preparations can start for the holiday season. If you head to your local retailer — Target, Lowes, Wal-Mart, you'll begin seeing Christmas decorations, despite the fact that we're a month away from Halloween. Since we like to get an early jump on things, we might as well take this opportunity to talk about hot prepaid cell phone deals for the holiday season. No, prepaid phones normally aren't as glitzy as their postpaid counterparts. We're sure, though, that we can find a few models that will light up the eyes of any teen as they unwrap it from under the Christmas tree.
Sony Ericsson W580i Walkman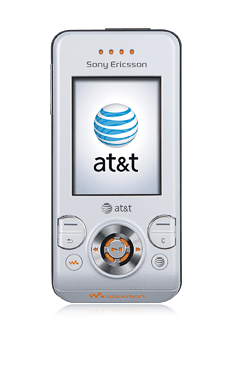 This baby has been around for a bit, and is now becoming more affordable with AT&T Go Phone. We recently talked about the Sony Ericsson W580i Walkman at Prepaid Reviews, noting the quality deal AT&T is offering. While the retail price still sits at a hefty $249.99, discounts bring it down to $100. That's actually $10 cheaper than the deal we noted last week.
Music fans will love the phone, as it has a media player which supports MP3, AAC, AAC+, and eAAC+ files. The 2 megapixel camera features video capture for up to 60 minutes. Of course, you'll need a media card to store all of that. Plus, it's a 3G phone, so when you're taking advantage of the WAP browser, you'll be getting the best possible speed.
You can head to the AT&T website to buy it.
Sony Ericsson Z750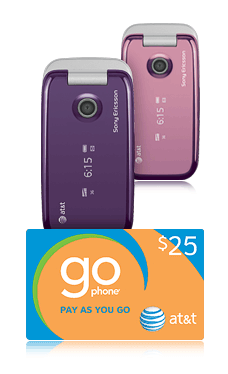 We've got another 3G phone coming at you from AT&T. This time it's the Sony Ericsson Z750 which, as the link indicates, we've discussed in the not so distant past. Like the Walkman, it features a media player and a 2 megapixel camera. However, though you might not think it when considering the names, the Z750 actually has a better media player than the Walkman.
It can handle not only the formats of the Walkman, but also adds the common WMA files. Otherwise, they're pretty comparable. The Z750 is a 3G phone as well, giving you quick access to AT&T's MEdia Net service. And while the Walkman features streaming FM radio, the Z750 can handle streaming XM radio.
Yes, it's a refurbished model, but it's still a good deal at $69.99. It's an even better deal when you add in a $25 airtime card. That ups the price to $89.99, saving you a net $5. You can get it here.
Samsung Alias – u740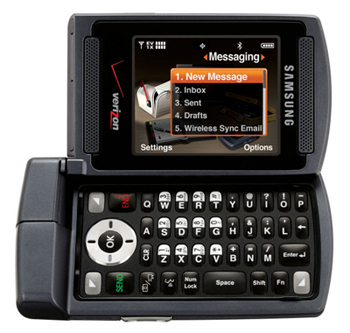 After browsing through the Verizon INpulse prepaid phones, I didn't come away overly impressed. There are a lot of retread phones in there, as you'd expect from any major carrier offering prepaid. While I wish the original LG enV was on the list, it is not. The best of the current bunch, though, is the Samsung Alias, a/k/a the u740. It's the two-way flip phone you've surely seen around, since Verizon had been pimping them big time earlier this year.
The Alias not only flips open like your run of the mill clamshell, but it also flips horizontally, revealing a full QWERTY keyboard. It's the perfect messaging phone for INpulse customers. The camera still leaves something to be desired, clocking in at 1.3 megapixels. It has a WAP browers, as well as access to Verizon's Rhapsody service. You'll get it all through Verizon's EVDO service.
You can check out this phone, along with the rest of Verizon's INpulse linup, at their website. It comes with $15 airtime, so that cuts down on the net cost.
LG 600G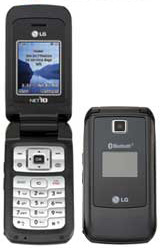 Okay, so the LG 600G isn't the best phone on the market. Sometimes, though, you're stuck with your carrier. Since many people have Tracfone or Net10, we'll go over one of their better offerings. The LG 600G is one of the few phones from those carriers which features Bluetooth, an attractive feature for those who live in states with hands-free laws (or who just like to practice safe driving). It also has a VGA camera.
Really, though, there's not much else to say about this model. While it might be the best, or among the best, Tracfone and Net10 have to offer, it isn't the glitziest prepaid phone on the market. It isn't exactly expensive, either. It's $79.99, though each carrier has a deal. Tracfone combines it with a double minutes for life card, a $49.99 value, leaving the net cost at $30. Net10 includes a 300 minute card, valued at $30, bringing it down to $49.99. You can get it via the Tracfone website or the Net10 website.
Virgin Mobile Shuttle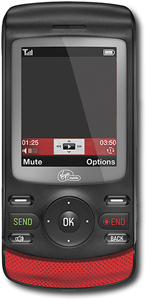 The Shuttle is the first Virgin Mobile phone to utilize the EVDO 3G network. This came along with Virgin's acquisition of Helio. It's brand-spankin' new, having just been released on September 28. The slider features Bluetooth, a 2-inch screen, and a 1.3 megapixel camera. It also has access to Virgin's partners, like Accuweather, ESPN, Facebook, MySpace, YouTube, and more. Yes, it is also the first VM phone since the Slider Sonic to feature an MP3 player.
Right now, the Shuttle appears to only be available through Best Buy retail outlets. The listing on their website doesn't allow you to place an online order. That should change in the near future, though. Check the Virgin Mobile website in the future to see if they'll make it available. Otherwise, it's off to Best Buy.
Other quality phones for teens
For more phone ideas, you can check out the best prepaid phones for text messaging. These include models like the Samsung Messager, available through Cricket wireless and Metro PCS, and the LG Rumor/LG Scoop, available through kajeet and Alltel.