Poll
Loading ...
Sony Ericsson Z750 for $39.99 on AT&T Go Phone
posted by Joe on August 29th, 2008 - 9:58 am | Prepaid Phones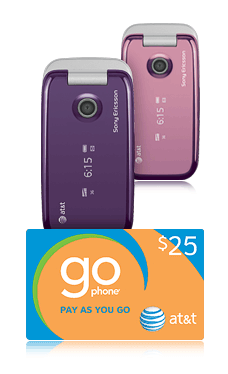 Here's a nice little deal, coming your way via CrunchGear. It's the Sony Ericsson 750, a 3G clamshell phone featuring a 2 megapixel camera. It's actually a music phone, too, supporting all the major formats (MP3, AAC, WMA, M4A, etc.). As such, it has an expandable microSD slot to go on top of the 32 megs of on-board memory. Not only is the phone cheap at $39.99, but it comes with a $25 prepaid airtime card, putting your net at $15. You could do a whole lot worse with a prepaid phone.