Poll
Loading ...
Prepaid cell phones under $50: AT&T, Verizon, T-Mobile, Boost, Virgin
posted by Pamela Wilcox on April 28th, 2011 - 7:30 am | Prepaid Phones
The new trend in the prepaid world appears to be higher-end phones. We're seeing many carriers introduce Android handsets and other smartphones to keep people interested. But when it comes to prepaid, that doesn't always play. Oftentimes people are looking for a good deal on a handset, since they want to talk, and maybe text. Otherwise they'd be with a contract carrier. What follows is a list of prepaid phones, from our featured pay-as-you-go cell phone providers, that will cost you $50 or less. That's not so common in prepaid land.
Today we'll go with the major carriers and their prepaid arms. Next week we'll look at MVNOs and regional carriers.
AT&T
Get any of these handsets at AT&T's website.
Samsung SGH-a107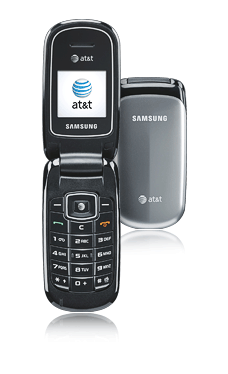 This is one of the simpler phones you'll find. It calls and messages, but doesn't do much else. Except flip open and closed, of course. Cost: $19.99
Samsung SGH-a197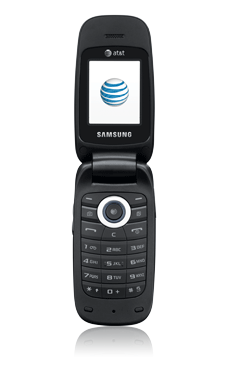 This is much like the a107, except it adds a VGA camera. Cost: $39.99
AT&T R225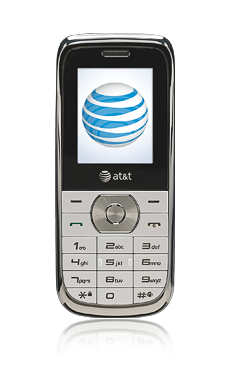 Another simple, straight forward phone without a camera. This one is in bar style, for those who prefer that. Cost: $14.99
AT&T F160 (refurbished)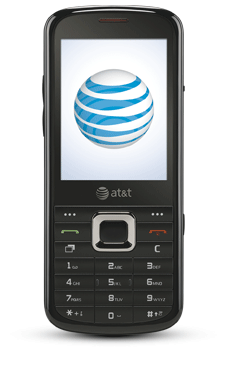 This bar-style phone features a 3-megapixel camera, which is one of the best you'll find in a prepaid phone under $50. It is also refurbished, which means you're getting a better handset for a lesser price. Cost: $14.99
Samsung Sunburst (refurbished)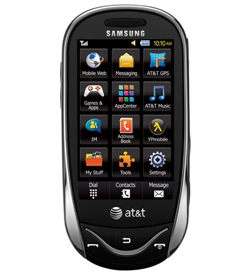 The Sunburst is one of the few touchscreen phones you'll find under $40. It has a music player, messaging capabilities, web browser, 2 megapixel camera, and more. Cost: $39.99
Verizon
Get any of these handsets at Verizon's website.
Samsung Gusto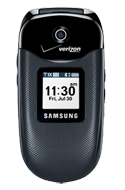 This is Verizon's most basic flip phone. It has a VGA camera and not much else. Cost: $19.99
Verizon Wireless CDM7076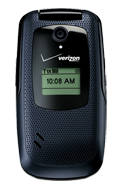 This is a small step up from the Gusto, as it adds a web browser. Cost: $29.99
LG Accolade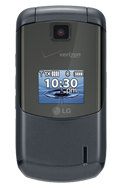 The Accolade features a decent camera at 1.3-megapixels, and also has a media center. It's still a basic phone. Cost: $39.99
T-Mobile
Strangely enough, T-Mobile has no prepaid phones under $50. You can see the entire selection at T-Mobile's website.
Boost Mobile
Get these handsets at Boost Mobile's website.
Motorola i296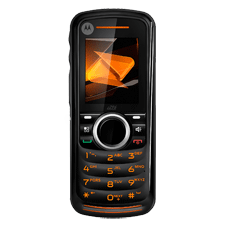 The Motorola i298 is a basic bar-style phone that doesn't pack many features. It does have Boost's walkie-talkie service, though. Cost: $49.99
Motorola Rambler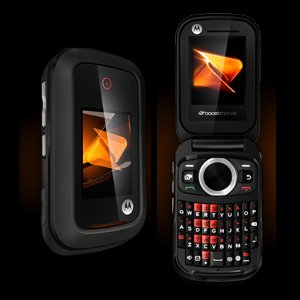 The Rambler is a flip phone that has a full QWERTY keyboard, which makes it suitable for messaging. Cost: $49.99
Samsung Factor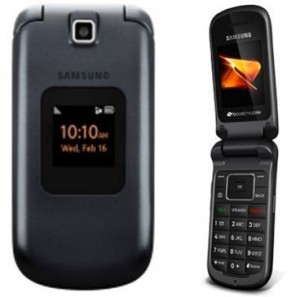 This is a thin, sleek flip phone that features a VGA camera and messaging capabilities. Cost: $49.99
Virgin Mobile
Get these handsets at Virgin Mobile's website.
Kyocera Loft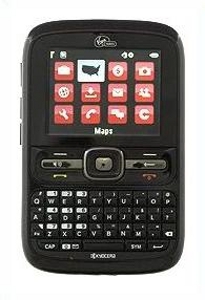 A stubby phone that features a QWERTY keyboard, the Kyocera Loft is perfect for the messaging addict. It also features a 1.3-megapixel camera and access to social networking services. Cost: $49.99