Poll
Loading ...
Nokia 2680 headed for AT&T Go Phone
posted by Joe on August 26th, 2008 - 10:00 am | Prepaid Phones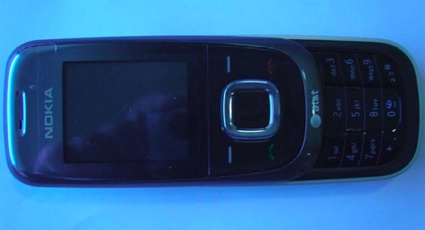 Looks like we've got some more prepaid phone talk today. And, like our previous discussion, we don't have a clue when this device will hit shelves. This hit a few sources, but I picked it up from Gadgetell. It appears the Nokia 2680 slider has passed FCC muster, and will be headed for AT&T. How do we know this? If you peek above, you can see the AT&T logo. It features a VGA camera (640×480), which can take video clips — or at least it says so in the manual (pdf). It also features a music player, though I didn't see any section suggesting the inclusion of a microSD slot.
Looks like the price tag will be around $115, but that's anything but confirmed.

Related Posts

Leave a Reply
Featured Provider
Net 10 Prepaid

Our Rating