Poll
Loading ...
MetroPCS unveils Samsung R410
posted by Stuart on December 4th, 2007 - 9:11 am | MetroPCS, Prepaid Phones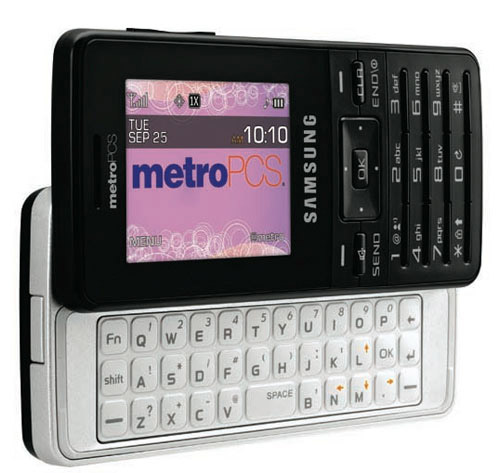 What good is unlimited messaging if you don't have a full QWERTY keyboard? Such was the issue for MetroPCS. It's a great idea for service, but eventually you're going to need the hardware in order to compete. So they've introduced the Samsung R410, a slider that features the full keyboard that kids nowadays are craving.

Of course, it's not all upside. The onboard camera is merely a VGA, and the data doesn't take advantage of the EVDO network. That's not a huge problem for Metro subscribers, though, as they don't have the full gamut of data options.
The phone is going to cost you between $150 and $200. It's not up on the Metro website yet, and we have no set release date.
The best plan for this: the $50 dealy that gets you unlimited voice, text, AIM, and Mobile Web. Not bad for unlimited.

Related Posts

36 Responses
Leave a Reply
Featured Provider
Net 10 Prepaid

Our Rating