Poll
Loading ...
Get the Sony Ericsson W580i Walkman on AT&T Go Phone for $110
posted by Joe on September 25th, 2008 - 10:00 am | Prepaid Phones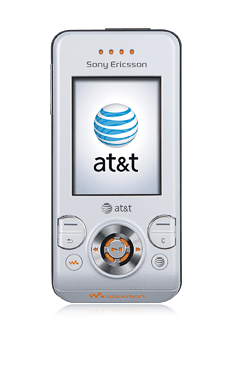 The Sony Ericsson W580i Walkman phone has been available through AT&T Go Phone for a while now, but it always hovered at that prohibitive $160 price. Now we see, via dealnews, that AT&T has sweetened the pot with a $50 rebate. You can get it now at the AT&T website.
The W580i features a 2MP camera with 60 minutes of video capture, a music player which supports MP3, AAC, AAC+, and eAAC+ files, Bluetooth, and runs on AT&T's 3G network.
The downside is that the rebate comes in the form of a Visa rebate card. Many people complain about these because they don't end up spending the entire amount. Plus, it can only be used at places which accept credit cards. Companies prefer them, though, because of the former reason. They save pennies on each card, which adds up if you're sending out a lot of them.
Still, it's a quality deal if you're looking for a reasonably priced music phone.