Poll
Loading ...
Could AT&T offer the new Pantech touch slider for GoPhone?
posted by Joe on December 31st, 2009 - 8:30 am | Prepaid Phones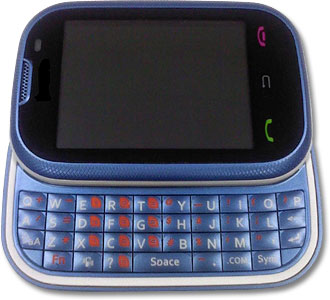 In our hunt for new prepaid phones, the other day we came across a new Pantech touchscreen slider on Phone Scoop. There's clear indication that the phone is headed for AT&T, but everything else looks up in the air. After glancing over the phone — a smallish model with a full QWERTY slide-out keyboard, touch screen, Bluetooth, and a music player — I thought, maybe this could hit GoPhone. After all, AT&T already has a number of better devices for its postpaid customers, and is even rumored to be getting an Android device early next year. It's just my own speculation at this point, but I would not at all be surprised to see the phone hit GoPhone for around $120. We'll stay on top of this one.