Poll
Loading ...
Best phones under $100 from major prepaid carriers
posted by Joe on December 4th, 2009 - 9:24 am | Prepaid Phones
No one wants to spend a lot money on a phone. But to get a good one these days, you'll have to pay hundreds of dollars. That can be an even bigger burden for prepaid users, who, because they don't sign two-year contracts, pay full price for phones, while contract users get discounts in the form of a subsidy. Even so, there are sometimes deals to be made. Over the next week we'll take a look at prepaid phone bargains from various carriers. Today we'll take the major carriers: AT&T GoPhone, Verizon prepaid, T-Mobile, and Boost Mobile, Sprint's prepaid arm.
AT&T: LG Neon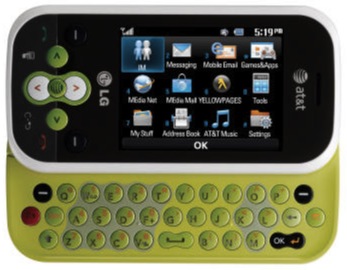 Thankfully, all the models on AT&T's prepaid phoens list are under $100, so we have the pick of the lot. The LG Neon comes the closest to the $100 threshold, and it's probably the best one in terms of features. You can access your email if you have a data package, though you can also do that with the Saumsung A177 (which is $15 cheaper and comes with $30 of airtime credit). But the compactness of the Neon will make it more attractive to more people.
The Neon features Bluetooth, a 2-megapixel camera with 4x zoom, a music player that supports multiple formats, and a WAP browser. It's not a 3G phone, which is a shame, but otherwise it's a good phone for the price. If you want to save a few bucks, you can get the refurbished version for $79.99.
Verizon: Samsung Inensity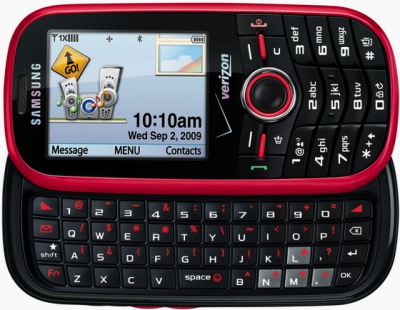 It's not a requirement that the phones on this list be as close to $100 as possible, but in Verizon's case there's really no other choice. After an assortment of old flip phones for around $50, Verizon steps it up with the Samsung Intensity. All of the cheaper models have VGA cameras and not much else. The Intensity has a 1.3 megapixel camera, still not good but better than the competition. It's also the cheapest prepaid device to feature V CAST music with Rhapsody. You can add a microSD card to expand memory for even more music. The slide-out QWERTY keyboard makes it an even more attractive option.
Yes, it's $99.99, but it does come with $10 of airtime. It's not great, not by any stretch, but it's the best Verizon has for the price.
T-Mobile: Nokia 2720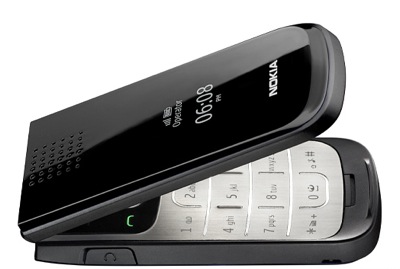 The debate was between the 2720 and the Samsung t349, which is $40 more expensive. Is the email access and half-QWERTY keyboard worth $40? Otherwise the devices are similar, with each featuring a 1.3 megapixel camera with video and Bluetooth. Plus, the 2720 looks nicer. If the t349 were a full-QWERTY it'd be a different story. But since they're so similar and the Nokia is so much cheaper, we're going with that one.
Boost Mobile: i465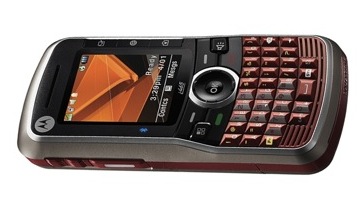 The difference between Boost Mobile, Sprint's prepaid arm, and the other major prepaid carriers is that Boost has far, far more expensive phones. There are only a few models under $100, with others costing $200 and more. There are two models up for our consideration: the i465 and the i776. I chose the i465 because they're both similar feature-wise, but the i465 has a full QWERTY keyboard. That's the tie-breaker, I guess. It features a VGA camera, Bluetooth and, uh, that's about it. The pickins were slim, but with our criteria this one still comes out on top.