Poll
Loading ...
Pantech Files Bankruptcy
posted by Liz E. on August 17th, 2014 - 10:05 am | News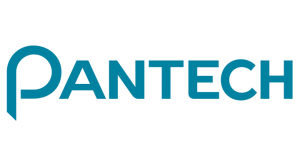 The Korean phone maker Pantech has filed for court receivership on Tuesday, which is the South Korean equivalent of declaring Chapter 11 bankruptcy. The third largest phone maker in South Korea ended the first quarter with nearly $1 billion in debt–nearly double its current assets. If the court receivership is approved by the bank, then Pantech will have one year to restructure their business model and get back on track before closing indefinitely.
Last year, Pantech only brought two new models to the market, neither of which were hits with consumers. No new phones have been released this year and some local Korean carriers report having 500,000 unsold Pantech inventory left over from last year.
The Wall Street Journal reports that in its home market, Pantech suffered from a month long sales ban that crippled the company's revenue. In addition, the smaller company was focused primarily on its home market, where corporate giants LG and Samsung are extremely popular and successful. Pantech also sells its phones in the U.S. and Japanese markets, but the U.S. tends to only get the mid to low range products. As a result, their overseas purchases are not as high as they could be when trying to compete with Samsung, Apple, Windows and LG products.
The company has been in trouble for quite a while and last year sold part of its shares to Samsung and Qualcomm, who reportedly are looking to get rid of the falling stocks and wash their hands of the whole ordeal. It doesn't bode well for the ailing company, and it won't be surprising if they are forced to close entirely within the next year.