Poll
Loading ...
Comcast Finally Introduces its Prepaid Company, Xfinity Mobile
posted by Liz E. on April 16th, 2017 - 12:35 pm | MVNO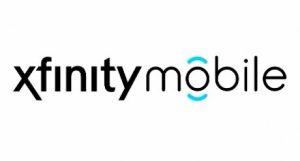 Comcast has been on the edge of launching its own mobile company since 2011, when it first signed a contract with Verizon. Now, six years later, it looks like the company has finally released details about the service. Branded Xfinity Mobile, Comcast's new prepaid offerings look to be a decent value, but the best deals will be for Comcast customers.
As expected, the service will be using Verizon's network and it does offer LTE service. However, the company has confirmed that BYOD will not be supported so customers will have to purchase a new device. There will be financing contracts offered, however.
The company will be offering two different rate options, but the details are a little slim at the moment. It looks like all plans will come with unlimited talk and text, and customers can either pay $12 per GB and share across devices, or else purchase unlimited data. Comcast customers can purchase the unlimited data package for $45, while everyone else will pay $65. The unlimited data is throttled at 20 GB, but it looks like instead of being slowed to the industry standard of 128 kbps, it will instead be slowed to 1.5 mbps, which is pretty exciting.
It is unclear whether there is a base price to the plan, although it does say that there are no access fees and all customers will get the first 100 MB of data included with the unlimited talk and text. There will also be some kind of family plan available, and customers can select individual data plans for each line.
Other features included with Xfinity Mobile include access to Comcast's million of hotspots nationwide, and the Xfinity Mobile app which also includes TV channels and movies that can be streamed. The company is also promoting its 'dedicated customer support' in order to try and combat its reputation for terrible customer service in the cable industry. Customer service will reportedly be available via text message, though, which is pretty neat.
At the time of writing, there isn't a specific launch date for Xfinity Mobile, although Comcast is saying to expect it 'soon.' Customers can pre register and get more information on the service here.