Poll
Loading ...
Wednesday App Review: Allrecipes Dinner Spinner
posted by Liz E. on April 19th, 2017 - 12:08 pm | Mobile Apps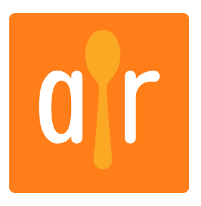 The struggle to figure out what to make for dinner is nearly constant at my house. So, the Allrecipes Dinner Spinner, created by the owners of the popular website Allrecipes, seemed to be exactly the sort of cooking app that I needed. And while I can definitely see the benefits, I didn't like it as much as I wanted to.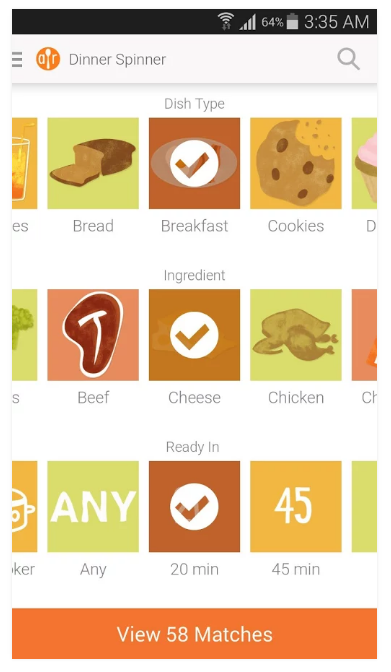 The concept of this app is that users can theoretically select what ingredients they have, along with the category of food (main dish, breakfast, etc) and the amount of time, and then find a recipe. However, I found that while the idea was great, the execution was a little frustrating at times.
For example, the dish types are extremely broad (do you realize how many main dishes there are that use cheese?) and until I figured out how to narrow my search by other items, the amount of recipes it pulled up was absolutely exhaustive in the worst possible way. Even after refining, however, I still was presented with entirely too many dishes that were incorrectly categorized or had ingredients no sane person keeps in their kitchen.
However, aside from the disappointment of the Dinner Spinner function, the app itself does have its uses. Searching for a specific recipe is a snap, and the favorites function, which allows you to save recipes, is pretty cool. Additionally, unlike the website, viewing the recipes on the app is a breeze.
In short, the concept is great, but I personally found the dinner spinner (which is the most hyped feature of this app) less useful than I initially thought. That isn't to say the app is worthless, but rather that you shouldn't be basing your views on that area alone, no matter what Allrecipes says.
The Allrecipes Dinner Spinner app is available to download for free from Google Play, Amazon, the Windows App Store, or the Apple App Store.