Poll
Loading ...
Samsung Admire now available from MetroPCS for $129
posted by Joe on August 22nd, 2011 - 4:21 pm | MetroPCS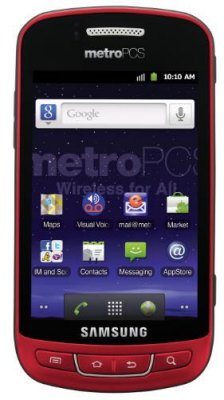 Earlier this month MetroPCS announced the Samsung Admire Android smartphone. The announcement left out two of the most important details, though: the price and the release date. Today we got those answers: now and $129. MetroPCS is making the Admire part of a back-to-school promotion, marketing it towards high school and college kids who want a modern phone but whose parents don't want to pay $200 and sign a two-year contract. You can grab the admire at a retail outlet or at MetroPCS's website.