Poll
Loading ...
MetroPCS to get Samsung Conquer
posted by Joe on December 14th, 2011 - 7:30 am | MetroPCS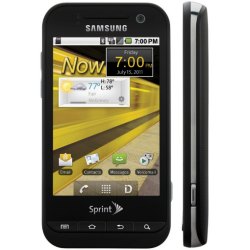 Click for larger

TechnoBloom is reporting that the Samsung Conquer, which has been part of Sprint's Android lineup since August, is soon coming to MetroPCS. This could be a big deal for MetroPCS. While the Sprint version is labeled 4G because of WiMax, the MetroPCS version reportedly has LTE, giving MetroPCS 3 LTE smartphones (not counting the Samsung Craft, which really doesn't count). The Conquer, which will likely sport a different name on MetroPCS, features a 1GHz processor, 512MB or RAM, and a 3.5-inch screen at 480×320 pixels. That is, it's much like other MetroPCS Android handsets: upper middle range. Expect it to be priced somewhere around $300.

Related Posts

Leave a Reply
Featured Provider
Net 10 Prepaid

Our Rating