Poll
Loading ...
MetroPCS launches Samsung Galaxy S Lightray 4G
posted by Joe on August 3rd, 2012 - 9:34 am | MetroPCS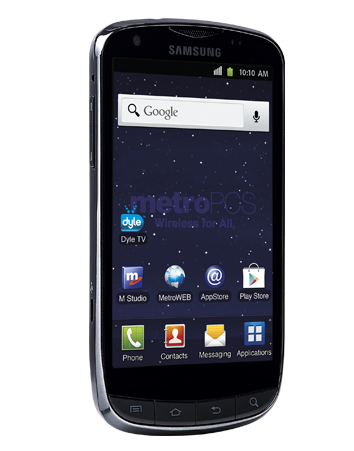 We kicked off the week with a story about the Galaxy S Lightray 4G, which was slated to hit MetroPCS in mid-August. It appears they have pushed up that timeline, as they announced the availability of the Lightray this morning. To refresh, it's an Android 2.3 device with a 1GHz processor and, of course, MetroPCS's 4G LTE speeds (in available markets). It adds another twist, though, with Dyle Mobile TV. The service provides live access to local TV stations. Apparently this requires an antenna, which is a nice little throwback. The Lightray 4G is available for $459 at MetroPCS's website.