Poll
Loading ...
MetroPCS gets slightly upgraded Samsung Galaxy Admire 4G
posted by Joe on December 7th, 2012 - 7:30 am | MetroPCS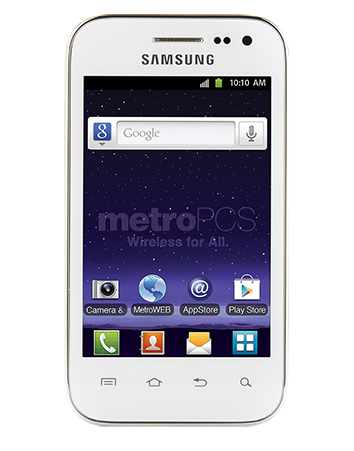 For MetroPCS and Samsung, it was time for an upgrade. Last year they launched the Samsung Admire, a value-based Android handset that was targeted for the back-to-school market. Yesterday they announced the release of the sequel, and it gets a few upgrade. The first comes in name, where the Samsung Admire becomes the Samsung Galaxy Admire 4G. The name begets the 4G LTE upgrade. Also along the ride is the processor, which gets a boost to 1GHz, and the screen, which is a slightly bigger 3.65 inches. It is also compatible with Joyn. The Admire 4G is nothing that will blow you out of the water, but it can still provide value given its price of $169. It is available on MetroPCS's website and retailers nationwide.