Poll
Loading ...
MetroPCS adds LG Esteem and two others
posted by Joe on September 28th, 2011 - 9:05 am | MetroPCS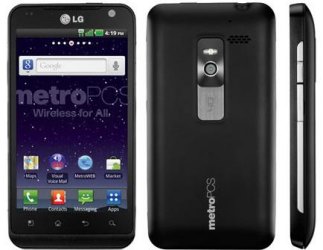 It's finally here. After hearing about it for months the LG Esteem is finally headed to MetroPCS. It is a truly high-end Android device, featuring a fast 1GHz Snapdragon processor — the same one in the Nexus One and countless other Androids. It runs the latest version of the software, 2.3 Gingerbread, and comes with a sizable 8GB of internal memory. It also carries a 5 megapixel camera and a 4.3-inch display. Best of all, it runs on Metro's LTE network, so you'll get the most out of that blazing speed. It should hit the web shortly, so the wait is nearly over. You can head to MetroPCS's website and see when it becomes available. It'll cost $349, but there's a $100 mail-in rebate that makes the price a little more palatable.

MetroPCS added two other, less exciting handsets to its lineup as well. Both are attractive based on price.


The Kyocera Presto is a basic bar phone that features large keys, even if it has a small screen. It's among the most basic models you'll find these days, which is good, because it comes with a basic price. It'll run you just $29.

The LG Beacon adds a few more features to the fray, including a 1.3-megapixel camera, a touchscreen, and a slide-out QWERTY keyboard. It doesn't run Android or anything like that, but it's still a decent phone for messaging and basic web functions. That one will run you $69.

Related Posts

Leave a Reply
Featured Provider
Net 10 Prepaid

Our Rating