Poll
Loading ...
MetroPCS adds HTC Wildfire S
posted by Joe on November 21st, 2011 - 2:00 pm | MetroPCS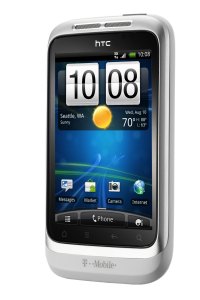 If you've seen that handset before, it's because we've covered on the site. Last month Virgin Mobile added a couple of Android handsets, including the HTC Wildfire S. We had previously heard that the Wildfire S was headed to MetroPCS. The Android smartphone is now available. As detailed previously it's a pretty basic handset, with a mid-range processor. It does run Android 2.3, however. When we first heard of the Wildfire coming to MetroPCS I thought it would cost under $100, but it's quite a bit more: $179.99. Honestly, I think the Samsung Admire is a much better deal, and $80 cheaper. Still, if you want the Wildfire you can grab it at MetroPCS's website.

Via Phone Scoop.

Related Posts

Leave a Reply
Featured Provider
Net 10 Prepaid

Our Rating