Poll
Loading ...
Look for the Huawei Ascend with MetroPCS soon
posted by Joe on December 2nd, 2010 - 10:00 am | MetroPCS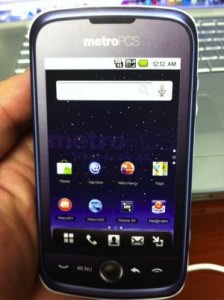 Click for much larger version
We learned not long ago that MetroPCS would launch the Huawei Ascend, an Android handset, in December. It's now December, and it appears as though the launch is imminent. Above is a snapshot from an intrepid tipster, meaning that the device is already out in the wild. When first reported, we heard that the Ascend would hit on December 4 for $179.99. Let's see how that holds up. Thanks, as always, goes to the tipster who sent in this pic.

Related Posts

8 Responses
Leave a Reply
Featured Provider
Net 10 Prepaid

Our Rating