Poll
Loading ...
Cricket rolls out MOTORAZR V3a
posted by Stuart on January 11th, 2008 - 8:48 am | Cricket
Not only is Cricket expanding, they're growing their selection of handsets. Their latest addition is the MOTORAZR V3a, a spinoff of the ultra-popular RAZR. This joins the KRZR and the ROKR among the Motorola selection at Cricket.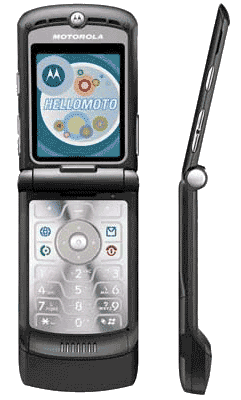 You'll get all the standard features from the MOTORAZR: Bluetooth, a 2.2 inch display, and VGA camera with video capture. So feature-wise, it's nothing special — few phones are nowadays. But it is a damn sleek looking phone.
"The V3A affords us the ability to continue to offer one of the most popular form factors in the world, at a more affordable price. When you couple the V3A & our unlimited wireless service proposition, this makes for a very compelling offer," said Scott Edwards, Cricket's senior vice president of marketing. "This stylish phone is a great addition to Cricket's handset line and we are very excited to offer this popular handset model to our customers."
I guess cheap is defined by who's holding the wallet. The V3a will cost $199.99, right around what the KRZR is going for. You can nab it at a Cricket retail store, or at Cricket's website.

Related Posts

One Response
Thomas Scott Says




I have a Motorazr V3i. Do you know of a prepaid plan that I can use it with?


Posted on March 31st, 2009 at 10:51 am
Leave a Reply
Featured Provider
Net 10 Prepaid

Our Rating