Poll
Loading ...
Cricket continues its expansion
posted by Joe on June 28th, 2007 - 2:00 pm | Cricket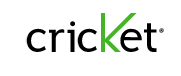 We've made no mistake of it: we love Cricket and its unlimited calling plans. Really, what more can you ask out of a prepaid plan? You give them $50 per month, they let you talk and text all month. Yeah, the coverage map is a bit spotty, but as long as you don't travel much, we cannot recommend Cricket enough. Good news came out of their camp yesterday, as they announced that they are starting service in the "Research Triangle" in North Carolina.

For those unfamiliar with the Research Triangle (and we weren't until we read this report), it covers Durham, Raleigh, and Cary, North Carolina. To promote the service, they've opened four retail stores in those areas, and are working with 48 other dealers.
"We are thrilled to jump start service in the Triangle," said Hank Taylor, district director for Cricket in Raleigh-Durham. "Cricket's unlimited wireless services will not only positively impact consumers, but will have a simultaneous positive impact on the market's economy."
We're psyched. This really starts to set up the Cricket/MetroPCS merger well. Let's see if Metro announces any news in the coming weeks.
[WRAL]

Related Posts

One Response
Cricket making leaps in quality of coverage | Prepaid Reviews Says


[...] is the time to get Cricket. They're still limited in coverage area, though they did recently expand into North Carolina and upstate New York markets. We expect that this agreement with Nortel will only cause further expansion. We're eager to [...]


Posted on July 11th, 2007 at 11:27 am
Leave a Reply
Featured Provider
Net 10 Prepaid

Our Rating