Poll
Loading ...
Sprint ditches "problem" customers
posted by Stuart on July 6th, 2007 - 9:00 am | Consumer Issues, Sprint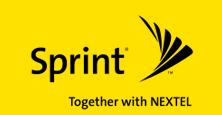 Okay, so we know that Sprint doesn't have any prepaid services of their own (though they have plenty of prepaid MVNOs), so this story isn't exactly prepaid related. But once we saw it, we knew we couldn't pass it up. It seems that Sprint, in an attempt to clean up its service, has jettisoned a few of its more problematic customers. Or, at least, the customers it considers most problematic. And they didn't even have the courtesy to call these customers up. Instead, they got a form letter.

We know it's been said before, but the letter is worded like your boyfriend/girlfriend breaking up with you in the most amicable way possible. To wit:
Our records indicate that over the past year, we have received frequent calls from you regarding your billing or other general account information. While we have worked to resolve your issues and questions to the best of our ability, the number of inquiries you have made to us during this time led us to determine that we are unable to meet your current wireless needs.
Yep, nothing like ditching the people who speak up. The squeaky wheel gets the axe, at least according to Sprint.
From our experience, the people who call to complain the most are the ones getting the short end of the straw. It's not that they're idiots and don't understand the service, it's that the service provided to them isn't of the quality promised. So in a way, Sprint is doing these customers a favor.
These lucky/unlucky customers have until the end of the month to find a new service and port their numbers. So now they can go annoy other wireless carriers. Just kidding. Kinda.
[Gizmodo]