Poll
Loading ...
Cox to launch wireless network in 2009
posted by Joe on October 28th, 2008 - 7:32 am | Consumer Issues
So we're actually going to get some new competition as a result of the 700 MHz spectrum auction. Cox, a cable company with 6.2 million subscribers, will take its spectrum and build out a wireless network. They expect to be up and running in the second half of 2009, so about a year from now. Yet, that sounds a little fishy, doesn't it? After all, doesn't Cox need to go through the painstaking process of building out a network? Sure they do. But they have an interim plan.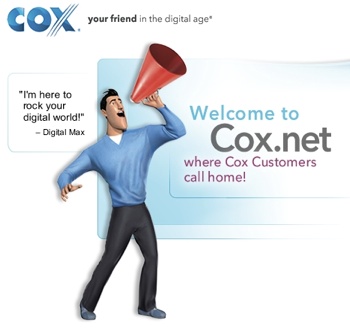 Cox will use the Sprint network as a layover until their infrastructure is operational. So I suppose Cox will start as an MVNO and then upgrade itself to full carrier. There is no official word on when Cox plans to have its network prepared, but an estimate could be: a really freakin' long time.
Business Week's Olga Kharif is quite skeptical about the cable company's chances of success in the wireless space.
That said, I am not so sure that a wireless service offering from a cable company can be as successful. Here's why: With cable TV, home phone and Web access, a company basically installs a line/modem in your home, and off you go. You don't need the service provider's help again until you decide to add more features or to discontinue the service.

But with cell phones, it's different. People's cell phones break, and need to be replaced (When was the last time your cable box broke?). People like to stop by their wireless service provider's stores to buy accessories. They need help figuring out how to make their wireless service work, how to download ringtones and new apps. They want to come into a store and play with a new gadget. Cox may need to open kiosks and stores in shopping malls to make this work. And that could prove to be extremely expensive.
She goes on to wonder whether Cox would do better to take a prepaid phone approach, like Tracfone. Even if they could do better, chances are they're focusing on the more lucrative postpaid market.