Poll
Loading ...
Consumers using blogs, reviews to determine cell phone purchases
posted by Joe on September 30th, 2008 - 7:31 am | Consumer Issues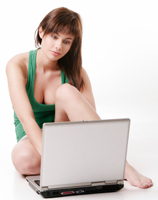 Our intent with Prepaid Reviews is simple. We want to have as much information as possible, arranged in a meaningful way, which can help you make a decision about purchasing prepaid cell phones and services. According to a recent survey, published at Cellular News, it's working. Over 60 percent of Americans who buy mobile phones use "online product reviews and user comments" to help determine their decision. About half of that number cited blogs as a strong influencer. This is not so much a praise of such sites, really, as it is a praise of consumers who make sure they have all the relevant information at hand before making a purchase. In theory, it leads to smarter buying decisions.
C. Lee Smith, president and CEO of Ad-ology Research, understands the importance of online reviews and blogs. He also understands why they work so well.
"This is the modern day version of 'word-of-mouth' advertising. Advertisers have always known the immense value of positive 'word-of-mouth'. Now consumers have a whole world of opinions and reviews available online, and this survey shows how much they value that kind of information."
Some other tidbits from the survey include that 26.3 percent prefer to purchase mobile phones online, the consumers who use online reviews are typically younger (duh) and have an average or above average income, and that those surveyed considered price to be behind other factors like plans and coverage.