Poll
Loading ...
Consumer Cellular adds two Motorola feature phones
posted by Joe on September 10th, 2012 - 9:00 am | Consumer Cellular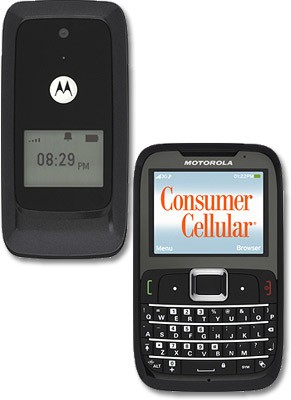 We've seen Consumer Cellular come on strong with Android handsets lately, but that doesn't mean they're neglecting their feature phone lineup. Late last week they announced two new feature phones, the Motorolas WX416 adn EX430. The WX416 is your most basic of basic flip phones, with dual monochrome displays. It runs $35. The EX430 is a BlackBerry-looking QWERTY phone with a small screen (240 x 320 pixels). It runs $85. These are nothing special, but they're decent options for those who don't need smartphones. You can get either of them at Consumer Cellular's website.
Via Phone Scoop.

Related Posts

Leave a Reply
Featured Provider
Net 10 Prepaid

Our Rating