Poll
Loading ...
Consumer Cellular adds basic phone: Doro PhoneEasy 618
posted by Joe on December 11th, 2012 - 10:00 am | Consumer Cellular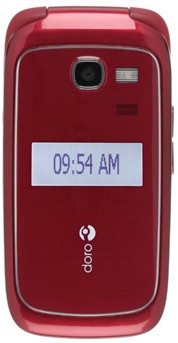 We've grown used to seeing Consumer Cellular adding Android handsets to its lineup lately, making them more appealing to a wider audience. But at its core, Consumer Cellular is about simplicity. They've traveled down that path again, adding the Doro PhoneEasy 618 to their lineup. As you can gather from the picture above, it's the most basic of basic phones. It does have a 3.2-megapixel camera, nice for taking mid-level pictures from a flip phone, but that's about it. The emergency call button, however, does add appeal to this phone for Consumer Cellular's core of senior users. The phone is available now at Consumer Cellular's website for $60.
Via Phone Scoop.